Mobile Apps Contract Work & Principal Software Developer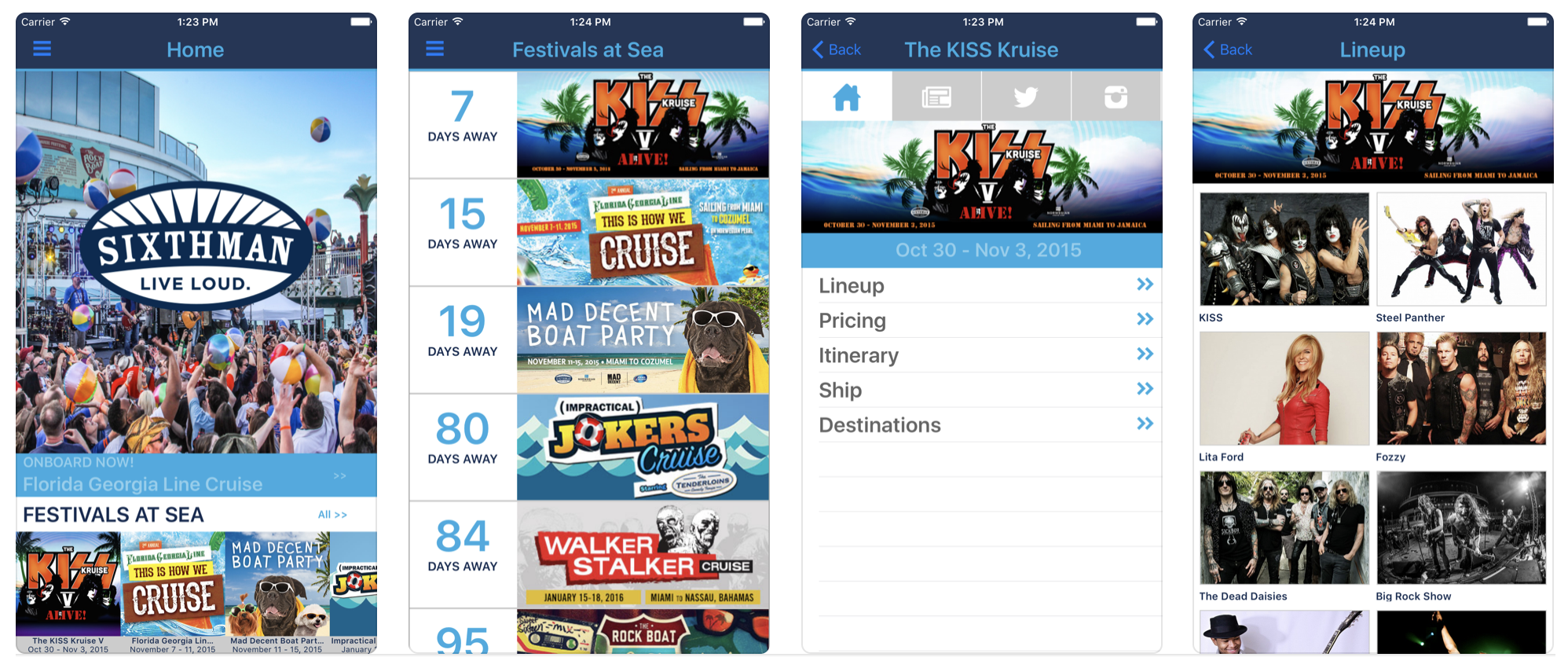 Sixthman, LLC, recently named Inc 500's fastest growing travel company, wanted a way to bring their unique brand to their customers while they were not at sea.  In order to do this, we created a smart phone application for them.  This app allows their customers to find the newest events as they are announced.  It brings all their social media channels to one easy to find place as well – the application pulls down information from Twitter, Facebook, Vimeo, and Flickr in real time.  As an added bonus, the application is location aware and can notify the customers when a show within the company family is in the area.
The app was developed so that all features are available for the iPhone, iPad, and Android devices – the company is able to release updates to all platforms at the same time.
Since creating the mobile apps for Sixthman as a contract job, Coded Robot took a position at Sixthman as their Principal Software Developer.   In that position, we assist all business units in automating workflow & processes. The company has a custom built booking engine (PHP/MySQL) we utilize and a reporting system. I developed versions of our mobile app for both iPhone and Android, and have sailed on more than 40 charters with the company and spent more than 150 days at sea in guest/customer facing roles assisting in production of our music festivals at sea.