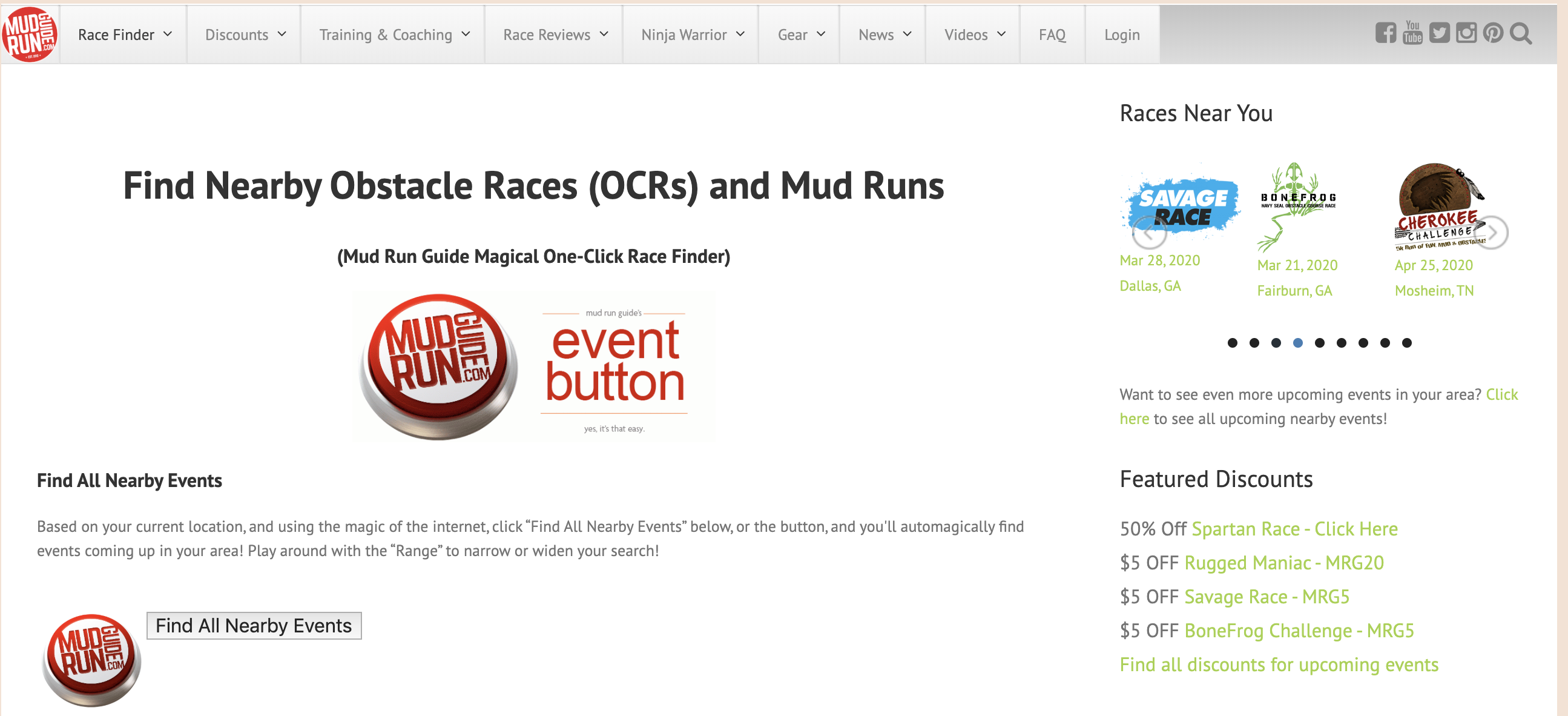 Mud Run Guide was co-founded by Coded Robot in 2012 to provide news & information related to one of the fastest growing sports on in the world, obstacle course racing (OCR). Originally created as companion site for one of the first training books about OCR, it has now grown to be a hub of news & information about the sport. Mud Run Guide LLC acquired one of the other major players in the industry in 2015, Mud & Adventure, to help expand our growth and reach.
Coded Robot developed the company website using WordPress/PHP/MySQL and have implemented our own custom plugins and features to customize to our unique needs (geolocation, real-time race updates, custom directories, etc). We have managed & led oversight and project management of contractors for various projects as needed.  
The team has grown to six contractors with daily news & editorial updates, social postings, and more through our website which gets millions of visitors a year. Mud Run Guide has provided credentialed live coverage from world championship events in multiple countries.